Resilient Futures x Digital AI Summit
DIGITAL SHOWBAG
We are in the early days of understanding AI, so we must assume that Digital AI Summit delegates are a broad mix of enthusiasts at a variety of levels of AI understanding, adoption and experience. There will be some who know all there is to know about AI (the drivers), those that are actively into AI and applying it (the doers) and those, like us at Resilient Futures, who are applying the foresight required to 'bit by bit' leverage AI and not be disrupted by AI – the dark knights.
While the drivers and doers are easily explained, the dark knights are those among us who are still seeking more to think about and learn before they dive in - boots and all. After all, AI is not just technology. For humans, AI is a life and work defining paradigm and once we fully enter that space it will be hard to leave and even harder to start over.
See the slideshow PDF of the DAIS opening keynote.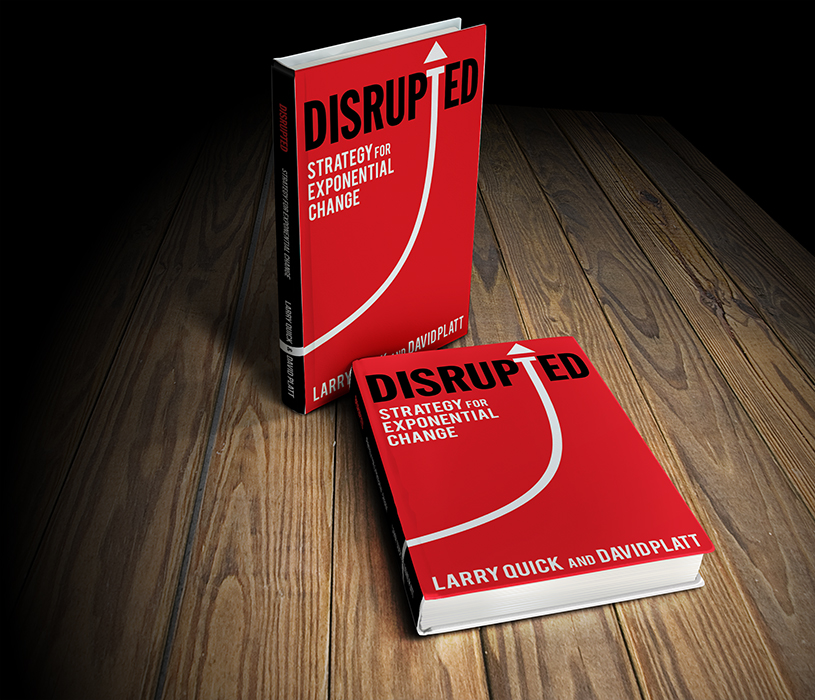 Disrupted: Strategy for Exponential Change is a guidebook to the exponential era and a toolbox for proactively leveraging this change. Disrupted helps readers to understand the kind of "strategic thinking" that allow teams and leaders to confidently pursue opportunities with a shared strategic language, and a methodology designed for agile execution at all levels of their organisation.
CRACKING OPEN AI: UPCOMING WORKSHOP
Cracking Open AI is a workshop exploring the six strategic issues and decisions to be made prior to the full adoption of AI, including the potential opportunities and risks for business applications now and in the future.
Enhance your understanding of disruption and the relationship between technology and disruptive change.
Explore why strategy focussed on leveraging disruption is a critical leadership competency required to succeed in today's operating environment.

Examine 6 key issues that must be addressed as part of developing or growing your strategy before committing to the opportunity and risk of adopting AI technologies.

Commence the development of a strategic action plan focussed on understanding AI technologies and the implications of adoption for your organisation.
Join the Resilient Futures Network
- Disruptive Technology Group
Receive in the moment updates on the state of AI in Australia, and how organisations are being impacted and can leverage digital disruptors, and access exclusive offers to upcoming events in this space.